9 small bathroom ideas
Favourite
By making the best use of your space, a small bathroom can look stylish and feel spacious whilst being perfectly practical. Here are our small bathroom ideas to help make your space feel bigger!
1. Include large mirrors
Mirrors give the illusion of space by reflecting light on the surface. Go for as large a mirror as possible or even a mirror spanning an entire wall. You could also incorporate a couple of mirrors with one on a free wall and the other above the basin.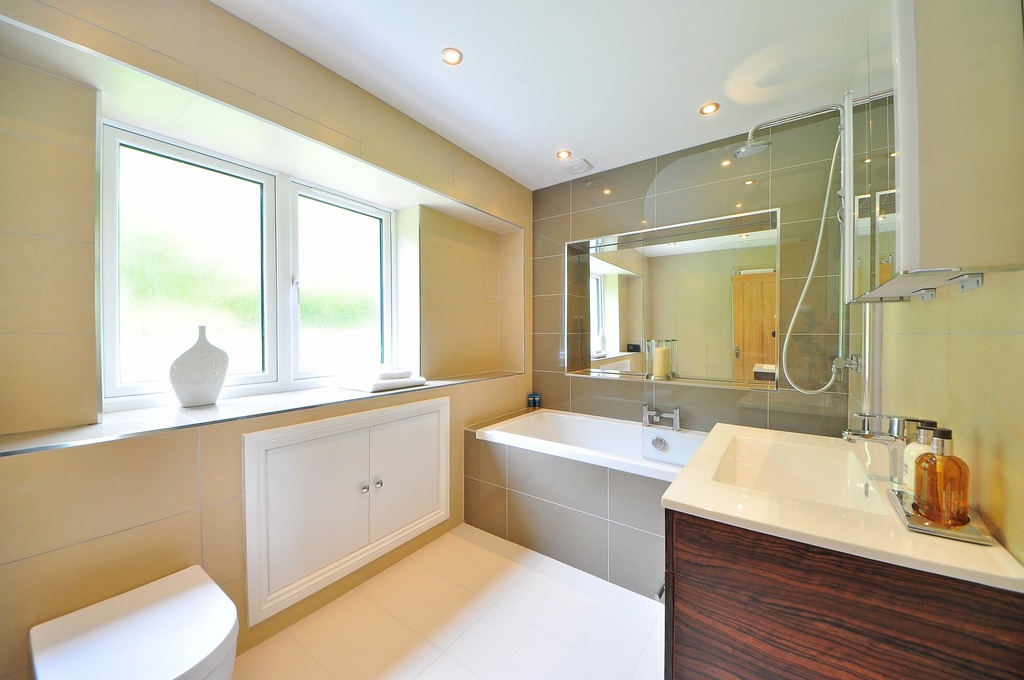 2. Consider what you actually need in your bathroom
How often do you use your bath and would you miss it if you removed it? A large walk in shower will give the illusion of far more space than a bath and shower squeezed in to one. Or if you don't use your shower much, go for a shower in the bath rather than a separate bath and shower. Always think about how you live your life 95% of the time and make the room work for you.
3. Let the light in
Whatever you do, don't block out an existing window to fit more into your space. Consider adding a sky light or light tube if you don't have any windows in the room. The light will make your space feel bigger by bouncing light around your room.
4. Keep it simple
Go for large tiles and plain painted walls, which will make your space appear larger. If you introduce pattern on the paper or tiles, your space will feel cluttered and much smaller than it is. Give the illusion of space by sticking to the same colour of tile and walls. Opt for large tiles over small ones as the smaller the tile, the more grout lines you will have which will make the tiles seem fussy.
5. Opt for a wall hung toilet and basin
If you have a small space, try to use as little floor space as possible and opt for a wall hung toilet and basin. The basin can still have plenty of storage but you will still be able to see the floor space underneath, creating the illusion of more space.
6. Be smart with your storage
There are great storage options for your bathroom, including a console unit with drawers or a mirrored wall cabinet. Try and keep all of your clutter out of show which will make your space feel larger.
7. Consider a curved shower
Curved showers are great ways to make the most out of your floor space in a small room. The curve will add some detail to the room whilst taking up less floor space but still make your shower feel large.
8. Consider white units on white tiles
White reflects light and makes your whole space look bigger, so it is the best option for a small space. If you keep all of the wall units and colour the same, it will make the whole space appear larger and streamlined. Consider adding warmth with wooden flooring if you want to break the scheme.
9. Always choose plain glass
Whether you have a shower in the bath or a separate bath, opt for plain glass as a screen. Don't choose a shower curtain or pattern on the glass as this will make the room feel fussy and smaller.
Published: June 28, 2018
Search for local businesses
Related articles
Inspiring walk in shower ideas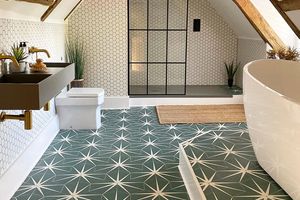 Tile trends in 2020
6 things to consider before installing a new shower