Expert advice - choosing your kitchen worktop
With so many options of kitchen worktops, choosing the right surface for your own home is not always easy. The worktop takes up a large expanse of space in the kitchen and is always visible, so it has a very big influence on all the other fixtures and fittings and the overall look and feel of the room.

We caught up with Simon Boocock, Managing Director of CRL Stone, who shared his top 5 tips for choosing the ideal surface for your kitchen.
1. Check its durability
As well as making sure your chosen kitchen worktop looks the part, it is also important to ensure it is durable enough to handle any activity, from food preparation to homework. Consider how low maintenance the surface needs to be, by thinking about how often it will be used and what activities it will be used for.
A quartz or porcelain surface is ideal for the kitchen as it is very simple to care for and is also highly stain resistant and scratch resistant.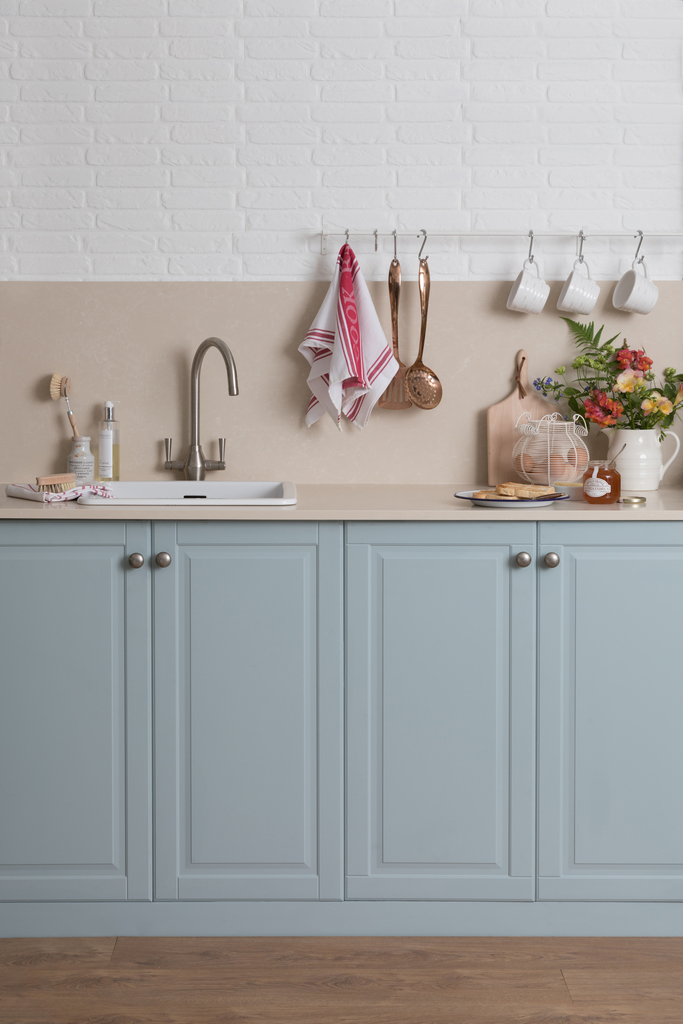 2. Enjoy the variety
Kitchen worktops can be used to add colour, texture and interest to any scheme, making the style of surface you choose very important. There are a wide variety of colours to choose from, particularly with materials such as porcelain and quartz, with many emulating the look of natural stones such as granite and marble. You may favour choosing a kitchen worktop that complements your furniture, appliances and wall and floor coverings, or a contrasting colour may work better. The best thing to do when deciding on a colour is to try lots of different samples, as a little experimentation may lead you to finding a solution that you had previously not considered.
Quartz and porcelain are increasingly popular materials, which have a focus on neutral tones, for an understated look that sits perfectly in the contemporary or classic setting. A porcelain worktop can also be used to add texture and tactile interest to a room, or chosen in a polished or natural finish if you prefer.
3. Think about the design
Consider the latest design details, such as sweeping curves or the latest slim edged profile, and how they could be incorporated into your kitchen. There is no need to stick to one thickness of worktop throughout the kitchen either, as mixing chunkier profiles with slimmer surfaces creates definition and can also be used to differentiate working zones in an open-plan kitchen.
4. Think about height
Varying the height of your kitchen worktop works practically and aesthetically too. Ergonomics come into play here, as it is important that worktop is set at the most comfortable height for tasks such as preparing food, whereas a lower height will be far more suitable for tasks such as eating.
5. Ask the experts
Regardless of which work surface you choose for your kitchen, always use an experienced designer and a professional fitter to ensure it is the most suitable surface for your needs and that is installed properly.
A new kitchen worktop is a big investment and one that should last for many years to come, so taking time and enjoying choosing your perfect surface is important.
Published: November 1, 2018
Search for local businesses
Related articles
5 striking grey kitchen worktops
11 things to consider about open plan living
How to get more light into a kitchen extension