Expert advice - sliding doors
Favourite
Sliding doors are fast becoming a popular alternative to bi-fold doors. They are a particularly good choice when you are lucky enough to have an amazing view, where the large glass area allows you to enjoy your view to the maximum. We catch up with the Bi-Fold Door Factory to give us some pointers and tips before choosing sliding doors.
Love Renovate: Big sliding doors are very popular at the moment, and offer an alternative to bi-fold doors. What sort of things do you need to consider when deciding between sliding doors or bi-fold doors? 
Bi-Fold Door Factory: Sliding patio doors by design enable you to have much larger door leaves than bi-folding doors, therefore a much larger glass area to look out of. When sliding doors are closed you will be looking through more glass and less aluminium than you will with bi-folding doors. 
Bi-fold doors & sliding doors are suitable for every type of property and very versatile. We use Schuco doors which are German engineered and manufactured at our West Dayton, Middlesex factory and are some of the best on the market. We can install Schuco doors from an opening of 1.2m to over 16m wide, and can go up to heights of 3m. When considering bifolds or sliding doors for your project, we advise you think about the following:
Height and width of door required

Direction of property - if south facing you may need to consider solar glass (reducing glare & intake of heat)

Consideration of budget, simple rule of thumb with bi-folds the least amount of panes you have, the less you pay. Sliding doors will always come in more expensive due to the increase of glass required.
Love Renovate: What makes sliding doors different to traditional patio doors?  
BDF: The advantages of  sliding doors over traditional patio doors is that unlike the latter that only open up half of the available opening, a sliding door when pushed back, will open up your entire wall.
Another advantage is that sliding doors can be installed in bays and corner areas, creating a seamless transition between the inside and the outside of the house.
With a sliding door, you can move the door back and forth along a track instead of out and in like a standard door. This can be beneficial for space-saving reasons---a sliding door sits in a pocket, never intruding into the room.
Sliding doors can instantly transform your living space and are a fantastic solution for updating your home. They open up a multitude of possibilities, changing how rooms are used, brightening up dark spaces and creating a seamless progression from inside to outside. 
They break down the barriers between inside and out

Schuco sliding doors are highly energy efficient

They provide superior security and safety

They instantly add a modern twist to any property
They can give your home a new lease of life and create a versatile new living space, transforming a conservatory, a kitchen or any room flooding it with more light.
Love Renovate: What are the benefits of sliding doors? 
BDF: The main benefits of sliding doors are:
Larger glass pane, b

y comparison, the right slim sliding door system will give you more glass area when the doors are closed

 

Wider overall width available

Open and close in line, not protruding

More traditional as a replacement

Up to two thirds opening

Narrow frame widths

Works well with curtains and blinds

Has less structural demand

Artline by SAPA doors are one of the slimmest available on the market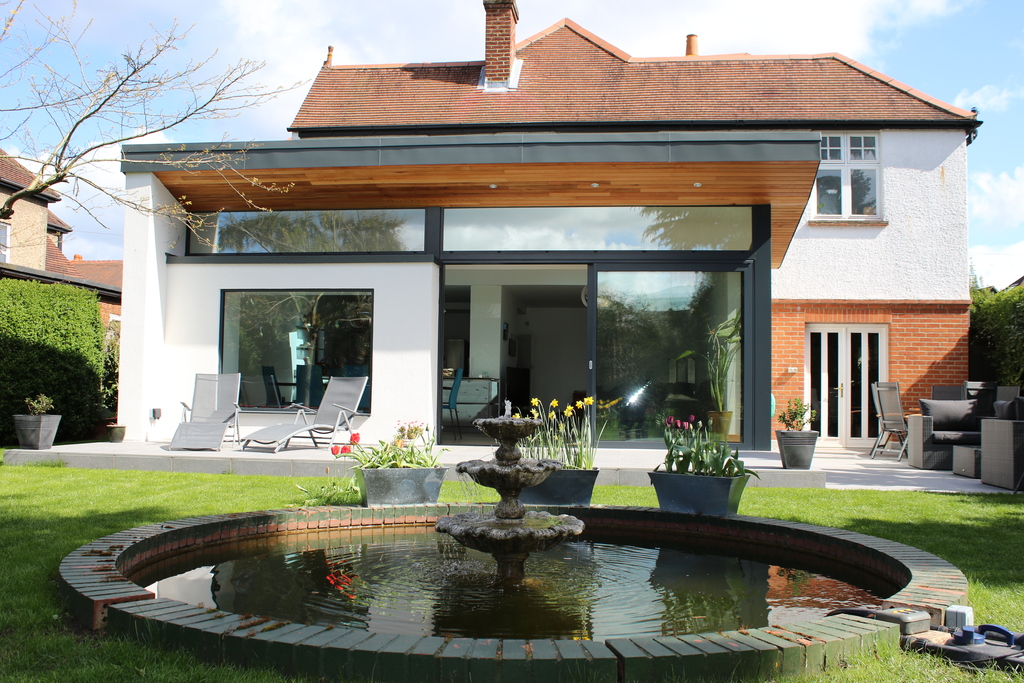 Love Renovate: What are the minimum and maximum sizes for sliding doors?
BDF: Sliding doors allows measurements up to 3m per panel in height and 3m in width. There is no minimum size.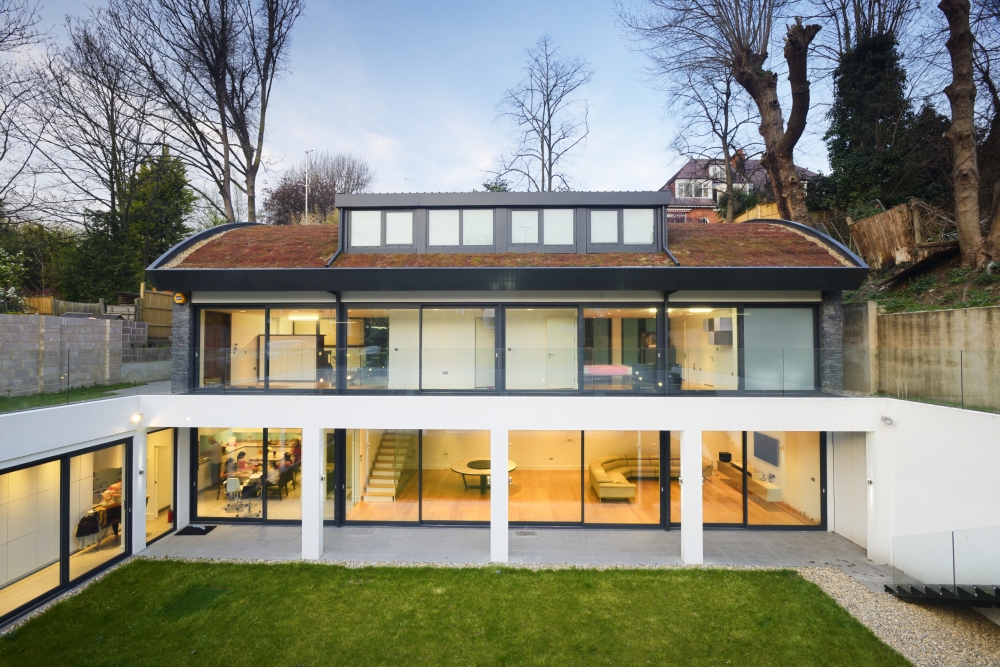 Love Renovate: What different types of material can sliding doors be made from and do these vary in cost? 
BDF: Our doors are all manufactured in aluminium. Aluminium doors are generally more expensive than other options. Aluminium is much stronger and resilient, which means that the frame profile can be slimmer and overall panels wider, giving you a larger expanse. The easy maintenance of aluminium bi-fold doors means that in the long run, they are likely to be a better value option, especially as the Schuco door systems come with a 25 life expectancy.
Depending on your budget, aluminium is the best all-round choice for sliding doors, however there is a direct correlation between the amount of glass you have and the cost!
Love Renovate: How much do the different sizes / types of sliding door cost and are they similar in price to bi-fold doors? 
BDF: The starting price for a two-pane (2m x2.1m) aluminium bi-fold door can start from £2,200. The same width for a sliding door can cost from £3,200. Generally sliders can come in up to 50% more expensive that bi-fold doors. Be mindful of optional extra's that can add to the budget include integrated blinds which sit inside the glass, solar glass, triple glazing, special coatings and anodized finishes.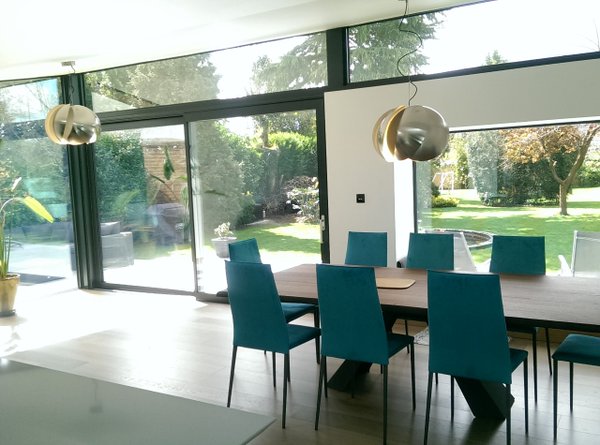 Love Renovate: What is the standard lead time for sliding doors? 
BDF: 6 weeks minimum required
Love Renovate: Any other tips when considering to install sliding doors? 
BDF: Be mindful of the following: 
You will never have a full opening with sliding doors

Sliding doors can be heavy and can be very difficult to move.

Sliding doors can gather dust in the tracks along the bottom. Don't forget to clean the tracks often to make sure the door slides smoothly.



Published: September 6, 2018