Renovation tour - a fabulous barn conversion
Favourite
A barn conversion is one of our absolute dream renovation projects at Love Renovate, as it would be for so many of you. So when we came across oakappledecor on Instagram, we fell in love. In our eyes, this home is perfection. 
The barn has been sympathetically renovated to honour the beautiful original features, with the exposed brick and beams in the kitchen and master bathroom. Then there are the fabulous modern and bold rooms such as the lounge, which has the most amazing wall art and bright colours!
We chat to the lovely Marisa to find out more about her renovation journey and how she created this beautiful home!
Tell us about your renovation project and what made you choose a barn conversion?
We always wanted a project, somewhere we could totally makeover and put our own stamp on. We'd been looking for something in the area we lived for a few years and this property ticked most of our boxes. 
We didn't plan on doing a barn conversion specifically it was just a bonus really, as we both love them!
The kitchen of dreams!
How long did the renovation take and were there any big setbacks?
We have done most of the big jobs but still have a few rooms left to do. We have lived here for 4 years and have been renovating one room at a time while living there as we have done all the work ourselves (Marisa's husband is a builder). 
The beautiful en-suite with the fabulous walk in shower and feature wallpaper
How would you describe your style?
That's a tricky one!! In the rooms with more features such as exposed beams and brick, I have tried to be sympathetic to this and gone for a modern rustic with industrial and luxe elements. In the more plain rooms I've gone for more of a design led look with more colour and pattern. 
In general I like to be on trend with my interior style and like to use lots of textures and create unique looks. 
The lounge area which has bolder colours and fabulous feature wall art
What do friends say about your home now?
They love it!
The rear exterior of the barn
Do you have any renovation heroes that made it easier?
Not specifically, Chris is a builder so he had the knowledge. We had quite a clear plan of what we wanted to do which has made it easier.
The fabulous copper bath in this striking bathroom
What advice would you give to anyone about to start a renovation?

Planning is key. A lot of materials/furnishings may need to be ordered quite far in advance. 
Budget, again with good planning it should be fairly straight forward to figure out costs but it can be easy for things to spiral cost wise unless it's all budgeted for in the plan. 
Don't try to take on too much at once because it's just stressful and I think the quality will suffer because things get missed. It also goes without saying to find a good builder who gets what you want to achieve.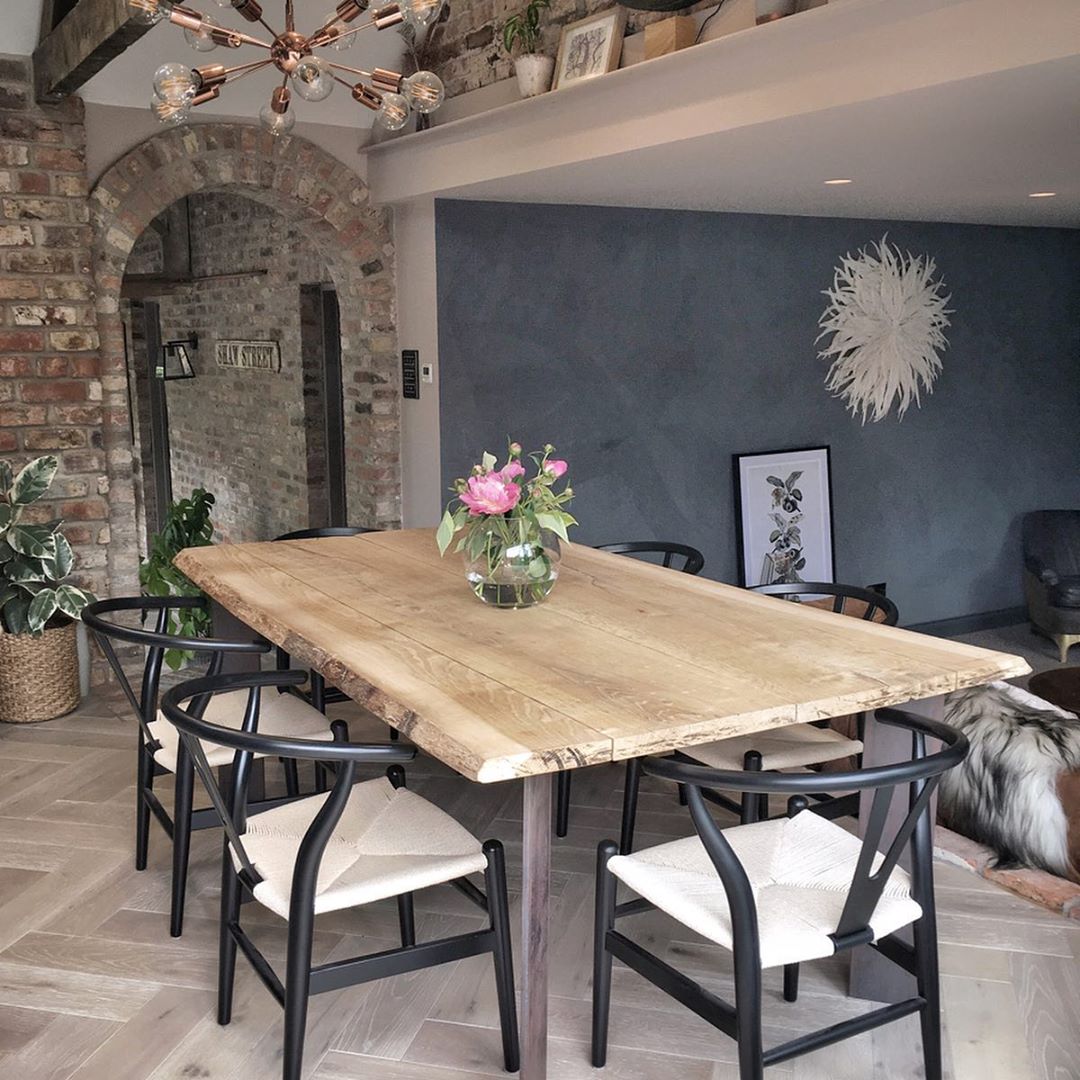 The dining table in the large open plan area
Published: September 5, 2019