How to get more light into a kitchen extension
One of the things we love about kitchen extensions is that they can completely transform a house. A once dark and dated kitchen can turn into a wonderfully bright and spacious entertaining space. With some careful planning and tricks, you can ensure that even a dull north facing kitchen can be transformed into something quite spectacular!
Maximise the light from above
Windows in the roof can bring in up to 3 times the amount of light than a standard vertical window, so this is a great way to brighten up your space.
Kitchen extensions with skylights are a cost effective way of introducing the light from above and will give the illusion of more space - skylights look particularly great in a contemporary kitchen extension.
Roof lanterns are the perfect option if you are going for a more traditional look and are perfect teamed with a classic shaker kitchen.
Create feature windows
A floor to ceiling glass window can turn an empty spot into a feature and allow more light to flood in. The example below in this Victorian extension shows how a tall window at the kitchen sink can be a striking feature both inside and out.
Glaze the gables
Utilise the space you have between the gable and doors. Not only will this create a design feature but it will introduce light in an otherwise wasted space. This can look good in either traditional or contemporary schemes - particularly if you maximise the size of the glass panel.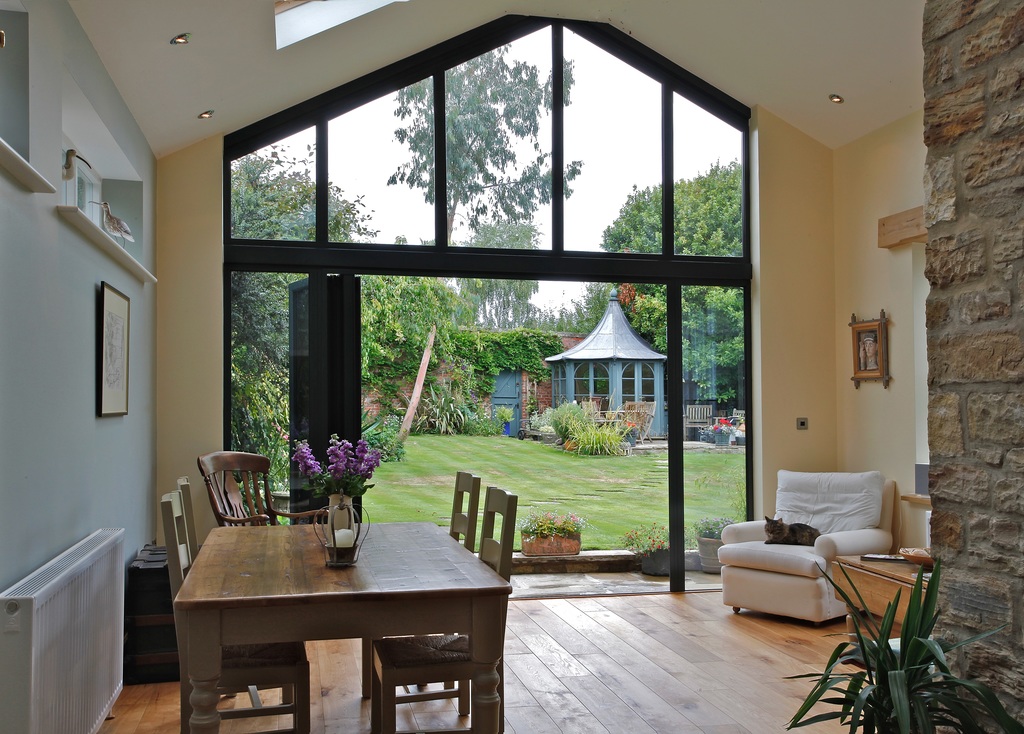 Consider a glass box extension
Glass box extensions are the ultimate way to introduce more light in your kitchen extension as all of the walls and roof are made from glass. They are super modern in design but can look striking as part of a period extension too.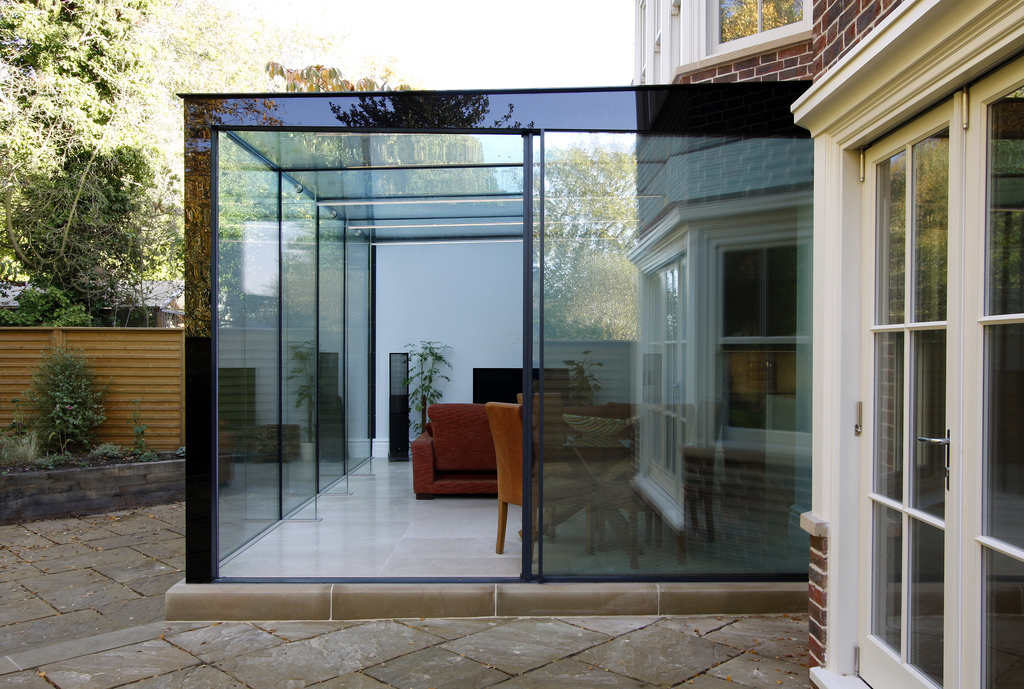 Incorporate a glass ceiling in a side return
Side return extensions can be very dark in nature as you will likely sacrifice at least one window to the side of you house. A full glass ceiling will allow as much of the light as possible in your extension whilst adding a modern look. Or consider going for modular skylights which will give the effect of a glass ceiling whilst also providing effective ventilation.
Published: October 26, 2018
Search for local businesses
Related articles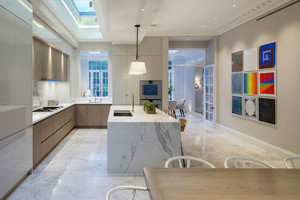 Expert advice - planning a lighting scheme
Kitchen extension ideas
6 great ways to make open plan living work